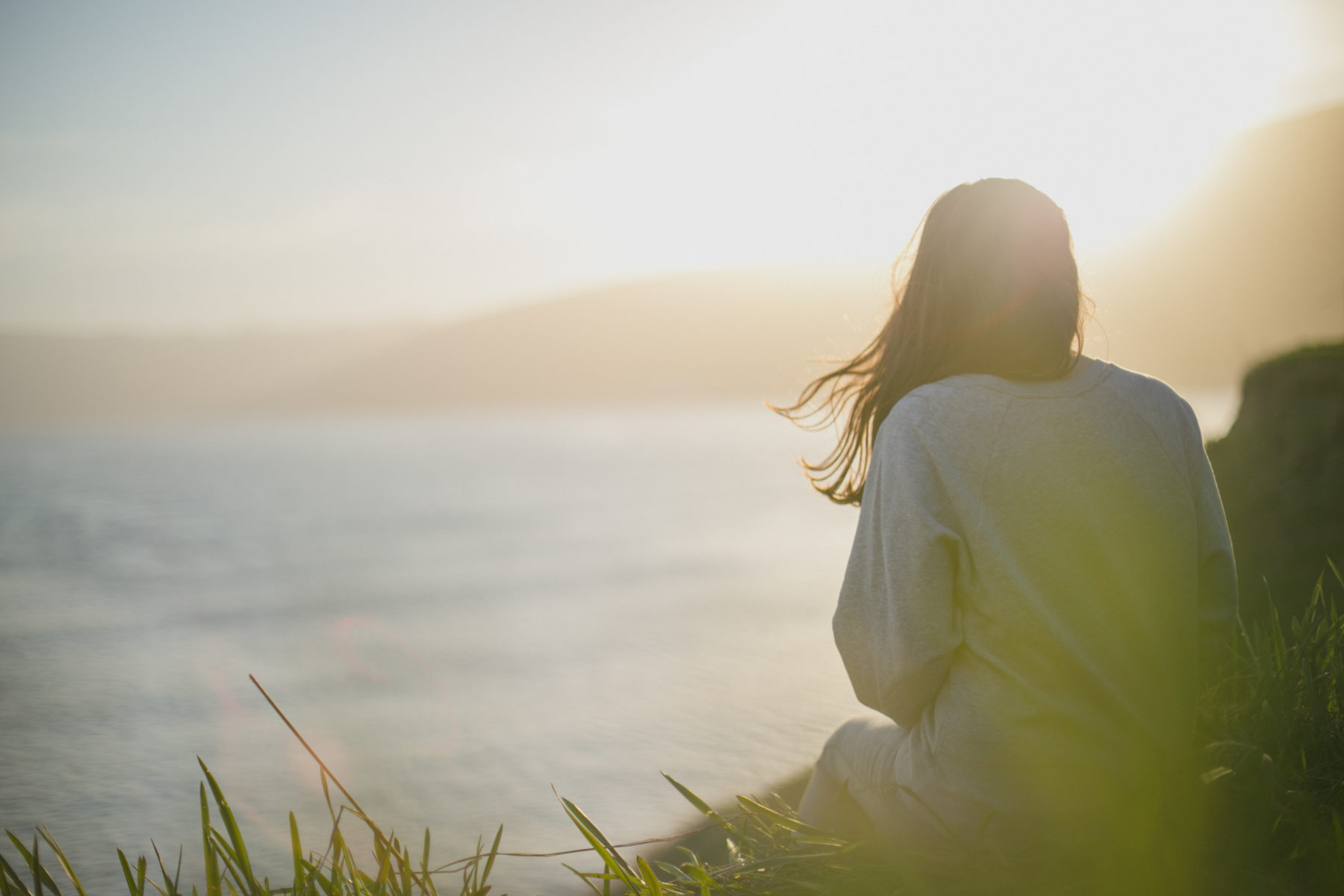 When I was a little girl, my mama would tuck me in at bedtime with kisses to hold in my hand through the night, to keep me safe. Hand-kisses. Like a knight-of-the-round-table's shield, when bad dreams would awaken me or the eerie whistle of a distant train would sound making me feel small and alone in the dark, those sweet gifts clutched tight in my little fists were promises that I was not by myself. Promises, that if I needed her, my mama would be right there.
My grandson, Henry, holds onto kisses, too. Whenever someone sends a smooch his way, he'll grab it mid-air, clasping it close to himself, never to let it go. The other day at the zoo, walking beside me, he allowed me to hold a closed hand, for inside was a precious treasure from his mother, an unspoken blessing, promising her love would be with him no matter what he faced.
And isn't that the way it is even in hard times? Hard becomes harder, dark is darker, worse flows into worst—those days when life seems to be swallowed by an abyss—it's when we know deep in our hearts we are loved, that we can somehow make it through.
God gives us those blessings, too. Whether it's through someone giving a reassuring hug, saying a prayer, sending a text, calling, or a good word coming along at the precise moment needed, that which helps us to put one foot in front of the other, which helps us to go on, these are from God. So instead of letting darkness and foreboding fill our thoughts He tells us,
"…whatever things are true, whatever things are noble, whatever things are just, whatever things are pure, whatever things are lovely, whatever things are of good report, if there is any virtue and if there is anything praiseworthy—meditate on these things." Philippians 4:8 (NKJV)
"Every good gift and every perfect gift is from above, and comes down from the Father of lights, with whom there is no variation or shadow of turning." James 1:17 (ESV)
Jesus loves us…
~ "…with an everlasting love; therefore I have continued my faithfulness to you." Jeremiah 31:3 (ESV)
~ "I will not leave you comfortless: I will come to you." John 14:18 (KJV)
~ And He said, "My presence will go with you, and I will give you rest." Exodus 33:14 (ESV)
~ "The Lord God is a sun and shield; the Lord will give grace and glory; no good thing will He withhold from them that walk uprightly. O Lord of hosts, blessed is the man that trusteth in thee." Psalm 84:11-12 (KJV)
~ "I will never leave you or forsake you." Hebrews 13:5 (ESV)
And Jesus, the living Word is God's abiding love letter to us. For in Him, "Unfailing love and truth have met together. Righteousness and peace have kissed!" Psalm 85:10 (NLT)
And these precious promises are ours, to hold close in our hearts and in uplifted hands. For His hands are always holding onto us.
Kimberly