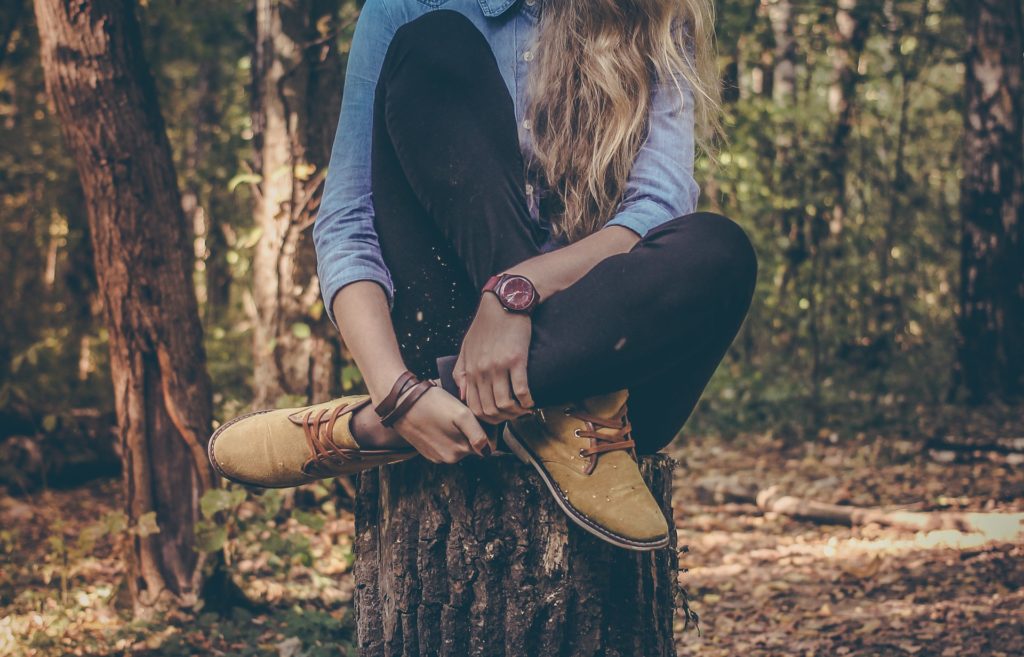 The summer of 2012 was one of the hottest and driest times I had ever witnessed since moving to Middle Tennessee in 2004. That Spring, barely any precipitation had fallen. The ground was so parched that patches of dirt began to appear in what had seemed from summers gone by, to be a never-ending lush of green. On Independence Day that year, a rogue Roman Candle caused much excitement for our family as it blazed a streak of fire across our lawn.
But for the past two summers, we have had a LOT of rain. So much so, it feels like we no longer live in Middle Tennessee but now reside in the tropics. Tree frogs, crawling up the outside of our house, are more the norm than not. Soaking showers, gulley-washers, and soft mists, seeming to be non-stop have made this July one of the greenest we've seen.
So it was odd to me—it truly did stun me—when my friend and neighbor, whose family had been dairy and hay farmers since the mid-1950s, announced the other day, "We surely need the rain." I could hardly believe those words were coming out of her mouth. But in continuing to listen, rainfall, unless it is more perpetual than not, will not do the trick. The wet and gray which from my viewpoint had seemed to be constant—making me feel like mold was creeping up my walls at record pace—was to her, barely sufficient.
Her words, were not lost on me as I began to think on the truth of what she had said. Rain one day, followed by days without, will never be enough. The same holds true concerning food and water. Without both of those, we would eventually perish. But what about those things less tangible? Do we give them the same needed attention? I don't think we do. Friendships, even relationships among family members, taken for granted or no longer nurtured, can fade and be lost when some sort of connection is not maintained. And our relationship with God, if not tended to, can become so distant, it feels nonexistent.
So it comes down to perspective, and ours, at best, is limited. Especially when it comes to the  eternal. It's so easy to forget that this world—whether it's when we pass over the Jordan or at the end of the age—will one day not exist, and that which takes our attention away from what really matters while we are here, will be long gone.
Jesus reminds us then what is most meaningful, vital, urgent, significant, what is of utmost importance, even on this earth. "Love the Lord God with all your heart, with all your soul, and with all your mind." And secondly, "To love your neighbor as yourself." For when we do, when we by His grace, delight in Him, trust Him, and follow Him with all our heart, the care the Lord lavishes on us is amazing, that the Lord's Presence is with us, incredible. Everything—no matter our circumstances, no matter what the weather will be, come rain or shine—all things will dim in comparison to Him.
God declares in Psalm 119:105 that His Word is a lamp to our feet and a light to our paths. So how do we keep our eyes on what's most important?  In and of ourselves, we cannot. But when we submit to Jesus and ask Him to change our hearts, He can. And does. Psalm 37 graciously lights the way.
Verses 1-7
Fret not yourselves because of evildoers
Be not envious because of wrongdoers!
For they will soon fade like the grass
And wither like the green herb.
Trust in the Lord,
and do good
dwell in the land and befriend faithfulness
Delight yourself in the Lord,
and he will give you the desires of your heart.
Commit your way to the Lord;
trust in him, and he will act.
He will bring forth your righteousness as the light,
and your justice as the noonday.
Be still before the Lord and wait patiently for him;
fret not yourself over the one who prospers in his way,
over the man who carries out evil devices!
And verses 23-26
The steps of a man are established by the Lord,
when he delights in his way;
though he fall, he shall not be cast headlong,
for the Lord upholds his hand.
I have been young, and now am old,
yet I have not seen the righteous forsaken
or his children begging for bread.
He is ever lending generously,
and his children become a blessing.
In His love,
Kimberly