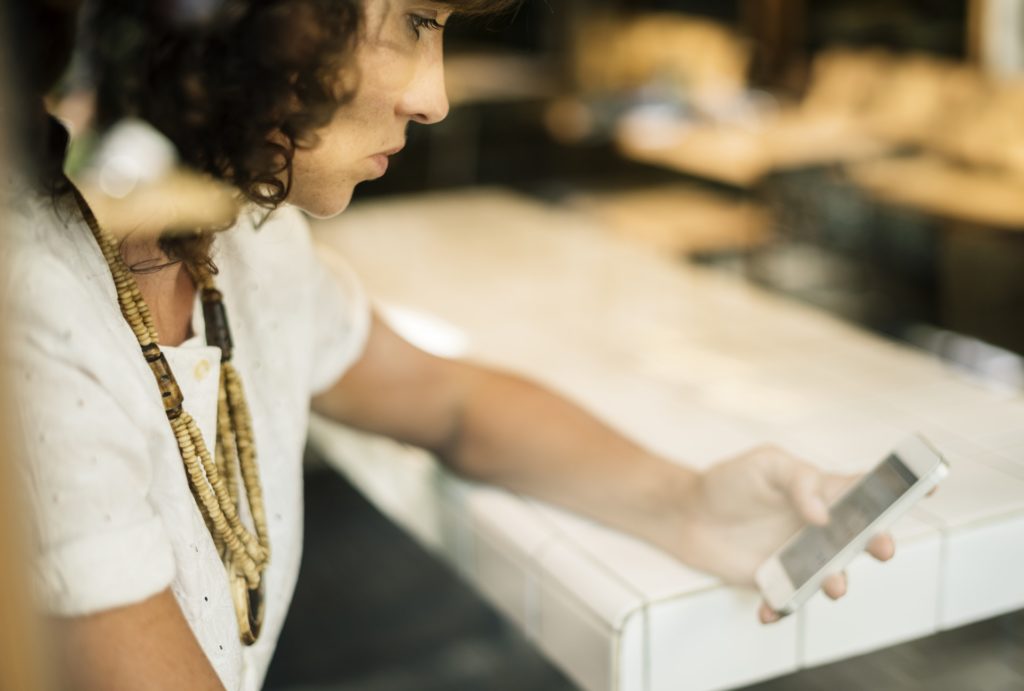 I listened yesterday as my friend told me what happened. The hurt, confusion, heartache, and guilt of being misunderstood and of misunderstanding was written all over her face. As she recounted her side of the story, almost as the words were tumbling out of her mouth, she could see the mistakes she had made and those that were made toward her. She loves the one she hurt and was hurt by, and just wishes she could go back in time and make it all go away.
Miscommunication is never easy to go through, and it never happens to just one. It takes two for that tangle to occur. Even when you're talking face-to-face and can hear both what someone is saying and see their expressions, misconceptions can occur. An intended joke is taken as a serious jab. A feeling of empathy is misconstrued as patronizing. Add in what happens when texting, tweeting, and Facebooking come into the picture and those subtle cues of voice inflection, a smile, or a gentle nudge on the shoulder are no longer there, conversation and connection is further compromised. Losing those signals that allow us to read between the lines, makes relating to one another so much more difficult. Without the benefit of sight, twinges of offense begin to take shape in our minds. Judgment is not far behind.
Scripture tells us, "Judge not lest you be judged." I surely don't mean to, but I do. It happens when I think, "Well, why did she do it that way? If it had been me, I certainly would not have done it like that." Or, "What did she mean? That was so unfeeling. I would never say those things." Sometimes it comes in the form of criticism. "That's just ignorant. What's wrong with people?" When I think I would never say, do, or be, what someone else has said, done, or been, it's then I have entered the dangerous arena of being judge. And it's when I do those very things that this truth hits me between the eyes: I have lost my mind.
Since when did I become all knowing? Since when can I pinpoint the motivations or intent of someone else's heart? Since when do I know the hows and whys of what someone else does?
The reality. I don't. That I hardly know anything at all, hits the bullseye more often than not. To quote my favorite character from the TV show, Hogan's Heroes, the misguided Sergeant Schultz, whether he is aware of what's going on or not, quips, "I know nothing. I know nothing." I have taken what he says to heart. Because in reality, for me, it is a far more factual response.
When somebody asks me, "Why did so and so, do such and such?" I can honestly say, "I don't know. I really don't know." I can contemplate and reason and come up with a whole myriad of explanations, but to go there is too close to the hot coals of assumption. And to walk there leads to trouble more often than not.
I have a framed saying that hangs above my front door. I see it when I come down the stairs in the morning and as I leave to go out. I don't know who wrote it, but I pray what it says for it inspires and reminds me. It is a concise definition of God's love found in 1 Corinthians 13. And His love, Jesus in us, our hope of glory, is the only one who can make what it says come to pass in our hearts. Love does cover a multitude of sins.
ALWAYS PRAY TO HAVE
EYES THAT SEE THE BEST IN
PEOPLE, A HEART THAT
FORGIVES THE WORST, A MIND
THAT FORGETS THE BAD,
AND A SOUL THAT NEVER
LOSES FAITH IN GOD.
Kimberly