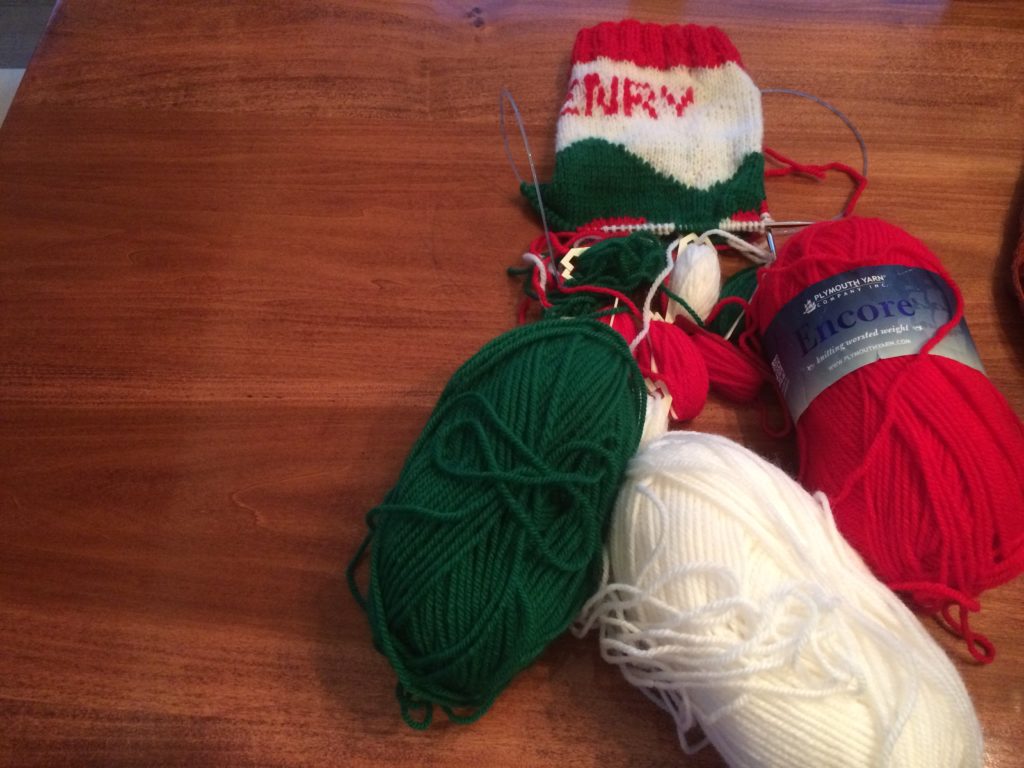 With Christmas pushing through the door, seemingly shoving Thanksgiving aside, a small bit of anxiousness grows as I look at the still unfinished Christmas stocking for my grandson, Henry. When I last posted the picture of the woe-begotten state of affairs of my pitiful knitting project, I had actually come to a point of being a tad bit hopeful. Finishing the white trim on Santa's hat, I left my friend—who is walking with me through this painful learning experience—with a quickness of step, and a lightness of heart, ready to jump in, sure, that this time, nothing could stop me.
I know how to knit.
I know how to pearl.
And more importantly, I know how to tink.*
What more could anyone want?
"You're ready to start the black," was emblazoned in my head and heart as I left Joan's house that day. Sitting down later that night with knitting in hand, I grabbed the black yarn, knitting, knitting, knitting, pearling, pearling, pearling, then knitting again three rows back and forth. Looking at the stocking, because I was proud as punch—and the stitches did look nice—I noticed for the first time that something was terribly amiss. How could you possibly see black eyes in the middle of the black yarn? Bursting into laughter that was so hard I couldn't speak, my nose running and my face covered in tears, I sent Joan this text: Continue reading →